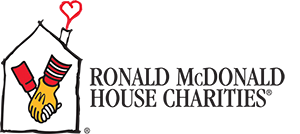 We are happy to announce 4 Every Occasion has partnered with the Ronald McDonald House in their continued effort in supporting families with sick children.
When your child is sick, you want the best care possible – even if it is hundreds or thousands of miles away from home. The Ronald McDonald House allows families to access specialized medical treatment by providing a place to stay at little or sometimes no cost. They are able to do this with donations. You can help a family by purchasing a pair of Ronald McDonald socks from us for ONLY $10!
Please join us on Saturday, June 10th, 2017, at 1821 Cottman Ave Philadelphia PA 19111 between 1:00 pm to 4:00 pm and wear your socks to our "Show Your Stripes" campaign.
We will be selling special cupcakes and treats for this purpose and 30% of the proceeds along with your $10 will be donated to the Ronald McDonald House.
Look at all the 4 Every Occasion customers who are showing their support: